Premium Cuts.

Just in time for BBQ season!

Quality Product. Quality Service.

Our knowledgable staff are always ready to help.

Variety and Spice.

Preserves and garnishes that pair perfectly with any meat.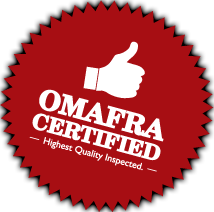 Important Notice
Please Note Regarding Fish Recall Notice:
Our smoked fish has been recalled due to a packaging issue. The breathable vacuum bags used to seal the smoked fish are no longer permitted for the product. The inspector who visited the store deemed the bags to have insufficient air flow. The bags used were slightly under the oxygen transfer rate, therefore initiating a recall. There is no issue with the process of smoking fish. Samples are tested and inspected in regular intervals. The CFIA recall is a standard procedure to warn the public for any potential health threat to the public for due diligence. We cooperated with the CFIA and have rectified the issue.
Fresh off the Block
We're working hard to bring you the best meat on the market at great value.
Check out some of these specials going on now at Tarini Bros.:
Lean Ground Beef - Fresh Daily:

$5.79/lbs

Top Sirloin Steak or Roast

$10.99/LB

Texas Short Ribs

$6.99/LB

Fresh Pickerel:

$18.99/LB

Porketta Roast:

$5.99/LB